Summer Reading
Bristol Eastern High School Students:
Upcoming Teen Events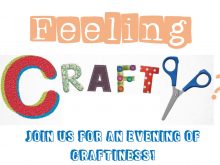 Wednesday, December 13, 5:30 pm
Feeling craft? Join us for an evening of craftiness here in the YA Department! See what you can create with clothes pins, paint, markers, glitter, glue and anything else you can think of! What will you create?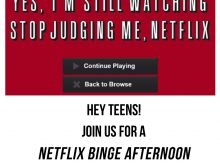 Monday, December 18, 5:30 pm
Join us for an evening of absolute and total binge watching! Enjoy popcorn and treats as you binge watch! Swing by in your pajamas, pull up a seat or just lounge as you watch your favorite show on the big screen here at the library!
Wednesday, December 27, 2:00 pm
Join our friend, Kim Larkin as she teaches us about young chocolate entrepreneurs, history, trivia, make and take chocolate creations with an actual tempering machine. Limited space, registration required!