Summer Reading
Bristol Eastern High School Students:
Upcoming Teen Events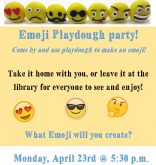 Monday, April 23, 5:30 pm
Join us as we use playdough to make EMOJI'S! Make your own emoji out of playdough and take it home or leave it on display here at the library. What emoji will you create? Show us your artistic abilities at this Drop In program!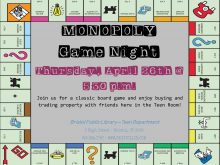 Thursday, April 26, 5:30 pm
Join us for a fun filled evening as we play a strategic board game. Show us your property management skills as your take over the monopoly board. Do you have what it takes to own Boardwalk? Join friends and family for Game Night here in the Teen Department.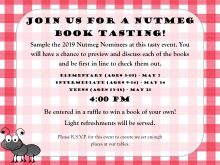 Monday, May 14, 4:00 pm
What is a book tasting? It's a chance for you to sample several different books in one afternoon. You'll get time to read a few pages, look at the pictures, and discuss what you think. There will also be some tasty...