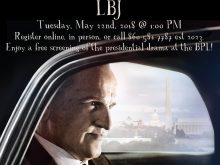 Tuesday, May 22, 1:00 pm
Join us for a screening of this presidential drama free at the Bristol Public Library! (2017) (R) RSVP Online Register at the library, online, or call 860-584-EXT 2023. Refreshments courtesy of the Friends of the BPL.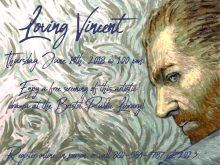 Thursday, June 14, 1:00 pm
Enjoy a free screening of the world's first fully painted animated feature film! Each frame is painted using the techniques of Vincent van Gogh. 2017 European Films Awards–Winner, Best Animated Feature Film. Unrated. RSVP Online Register online, in person, or...