- | Meeting Room 1 - Main Library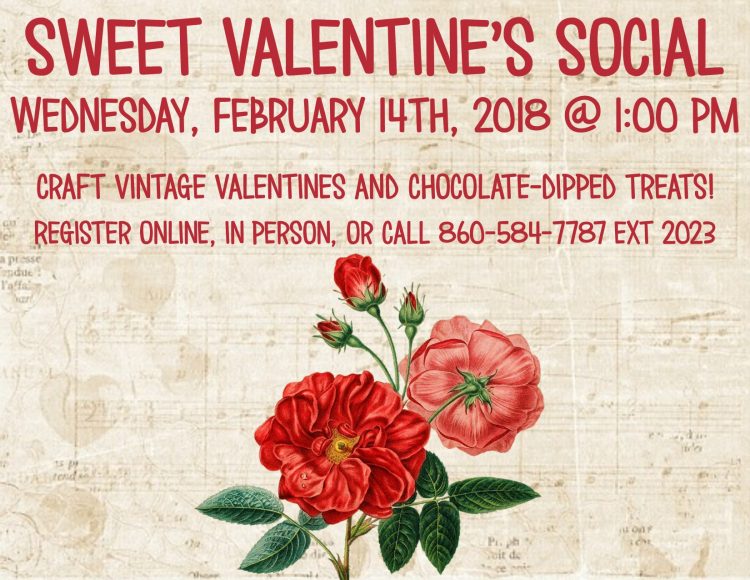 Visit the library for an afternoon of crafting, socializing, and snacking! Create your own vintage Valentine's card, try your luck with Valentine's Day trivia, and dip some treats in our chocolate fountain. All materials are provided.
Register online, in person, or call 8360-584-7787 ext 2023.