- | Meeting Room 1 - Main Library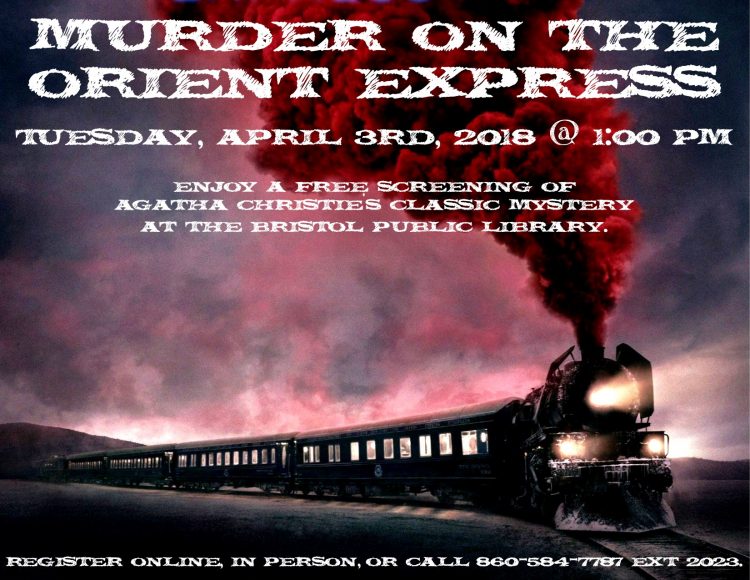 Tuesday, April 3rd @ 1:00 PM
Enjoy a free screening of this modern take on an old standby!
Kenneth Branagh stars as Agatha Christie's famous detective Hercule Poirot alongside Penelope Cruz, Willem Defoe, and Daisy Ridley in this classic murder mystery. (2017) PG-13.
Register online, in person, or call 860-584-7787 ext 2023.
Refreshments courtesy of the Friends of the Bristol Public Library.