- | Meeting Room 1 - Main Library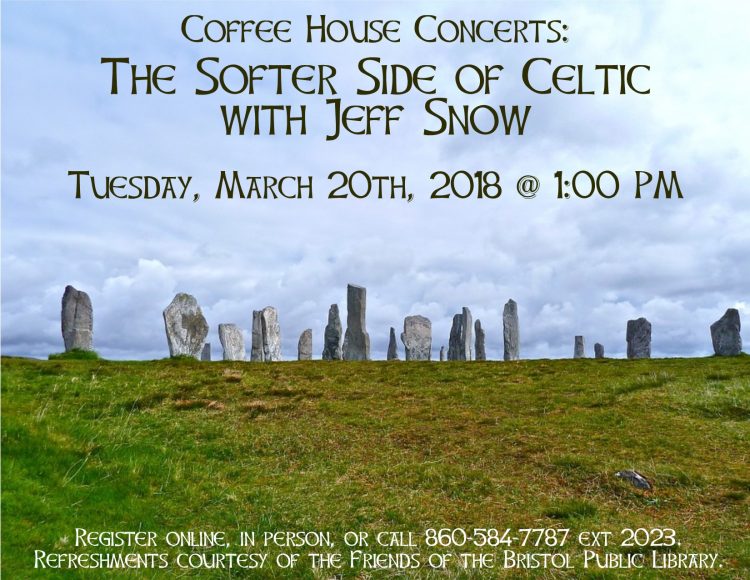 Event Rescheduled to Tuesday, March 20th @ 1:00 PM
Discover a new side of Celtic culture with Jeff Snow, a talented multi-instrumentalist whose repertoire includes the guitar, bouzouki, and auto-harp. Both music performance and history lesson, The Softer Side of Celtic will bring you closer to Celtic traditions than ever before.
Register online, in person, or call 860-584-7787 ext 2023.
Light refreshments courtesy of the Friends of the Bristol Public Library.