-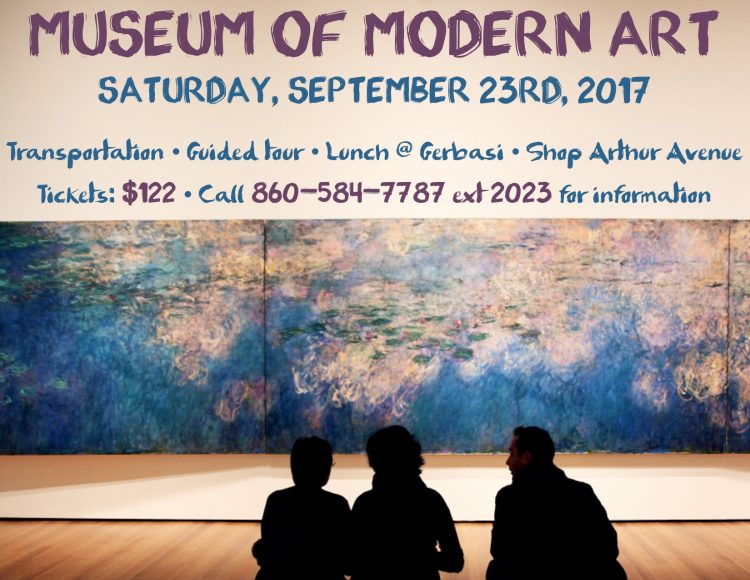 Travel to Manhattan, where you'll enjoy a guided tour of the Museum of Modern Art, followed by a late lunch at Gerbasi Ristorante and shopping at Arthur Avenue's Italian Market!
Bus departure: 7:30 AM Bristol Commons, Rte 6
Bus return: 9:00 PM
Tickets are $122.
For more information or to register call 860-584-7787 ext 2023.