- | Meeting Room 1 - Main Library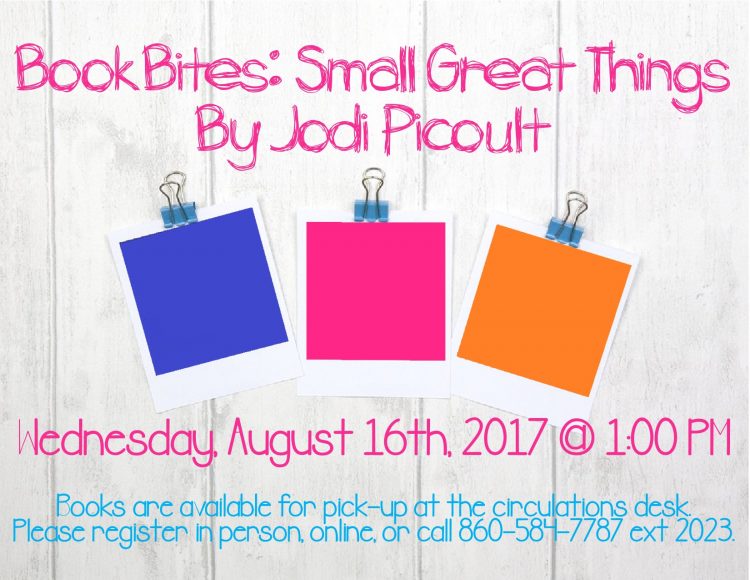 Join us for a thoughtful discussion of Jodi Picoult's Small Great Things!
"A novel that puts its finger on the very pulse of the nation that we live in today . . . a fantastic read from beginning to end, as can always be expected from Picoult, this novel maintains a steady, page-turning pace that makes it hard for readers to put down."
—San Francisco Book Review
Books are available for pick-up at the circulation desk.
Light refreshments served.
Please register in person or call 860-584-7787 ext 2023.