- | Meeting Room 1 - Main Library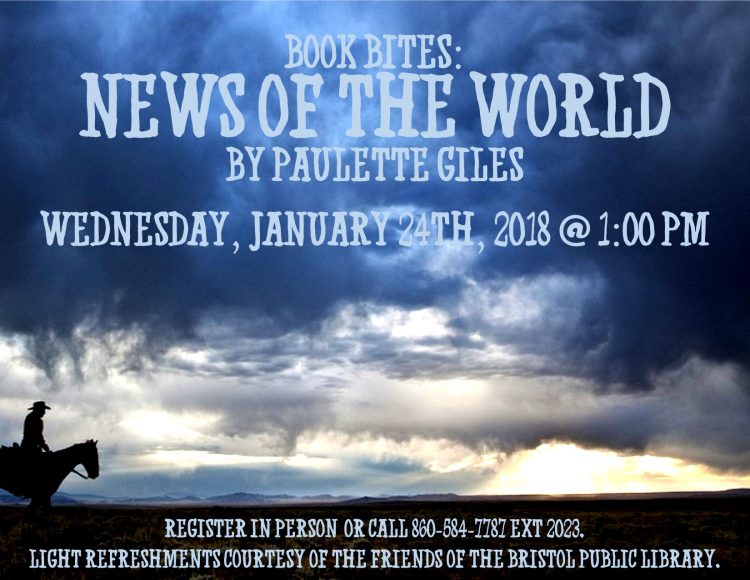 Come join us for terrific discussions around popular and classic books!
January's selection is News of the World  by Paulette Jiles.
A Finalist for the National Book Award,
News of the World 
is "not to be missed." (Library Journal)

Light refreshments will follow the discussion.
Copies of the book are available at the Circulation desk for check out.
Please register in person or call 860-584-7787 EXT 2023.