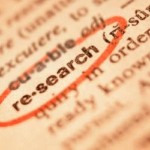 The Reference librarians are available to provide answers to general questions, research assistance, information about the library's collection, inter-library loans, and access to public internet computers.
iCONN: Connecticut's Research Engine
---
---

Auto Repair Reference Center
The Auto Repair Reference Center (ARRC) is the most comprehensive collection of automobile repair reference information and contains repair and maintenance information on most major manufacturers of domestic and imported vehicles. New repair procedures, TSBs and updates are added on a regular basis.
---
Driving-Tests.org
Driving-Tests.org is making free permit practice tests written by experts available to anyone who wants to study for automotive, motorcycle or CDL licenses. Also available on this site is online copies of official state or province study guides.
---

Learning Express
Whatever your goal, LearningExpress Library's resources will help you succeed. Each of the Learning Centers offers the practice tests, exercises, skill-building courses, and information you need to achieve the results you want. Looking to land a job? You'll find an entire Learning Center dedicated to helping you get the one that's right for you.
---
---

OneClickDigital
OneClickDigital brings exclusive Recorded Books eAudio, as well as content from all major publishers, together with an eBook service.
---
Salem Press Research Databases
The Salem Press Research Databases provide remote online access to several reference works in the library's collection, in the following subjects:
---

Signing Savvy
Signing Savvy is a sign language dictionary containing several thousand high resolution videos of American Sign Language (ASL) signs, finger-spelled words, and other common signs used within the United States and Canada.
---

Small Engine Repair Reference Center
Small Engine Repair Reference Center offers assistance in providing routine maintenance (tune-ups, brake service, etc.) as well as extensive repairs (engine and transmission disassembly) and allows users to search by product type, brand, model/engine type, specific area of model/engine type, and model numbers. PDF full text is available for all documents.
---

Transparent Language
Transparent Language Online allows you to chose from 80+ languages to study.
---

Universal Class
UniversalClass™ offers hundreds of online classes. Why not learn something new? Use your library card to sign up today!
---

Zinio
Zinio™, the world's largest newsstand, offers full color interactive digital magazines for your enjoyment.
---
Need help finding information? Contact the Library's Reference Department.
860.584.7787 x2017