Bristol History Room Hours
Tuesday: 2:00 – 4:00pm
Wednesday: 2:00 – 4:00pm & 6:00 – 7:45pm
Thursday: 2:00 – 4:00 pm
Winter/Spring 2017 Saturday Hours
February 4
March 4
April 1
May 13
9:30am – 11:30am
---
This special collection devoted to local history includes:
Books about Bristol
Cemetery and church records
City directories (1884 – 1991): containing sections for Bristol, Terryville, & Plainville.
Diaries: such as Candace Robert's diary & excerpts from Sylvia Lewis' diary from the early 19th century
Maps of Bristol: including Sanborn Insurance and topographical maps. An 1802 Survey of Bristol Turnpikes is the oldest original map in the collection.
Newspapers:

The Bristol Press newspaper is available on microfilm from 1871 – 2006 & 2012-present. The subject index for this newspaper makes it easy to research a wide variety of topics.
Copies of the Bristol Observer, a weekly newspaper, are accessible from December 2004 to the present. There are some missing issues of this newspaper.

Oral histories
Photographs & Postcards: view over 3000 photographs and several hundred postcards. Some of them are part of the Treasures of CT Libraries digital collection.
Yearbooks
Explore the Collection     Visit Our WW II Scrapbook
DVDs and Prints Available to Purchase
Specially selected prints from the Bristol History Room Collection are available for purchase. These 8″ X 10″ print formats are suitable for framing
Individual prints: $10 each
Set of 4 prints: $35
The DVD "Bristol Remembered" (a slideshow with Music) is also available for $9.95
Print Samples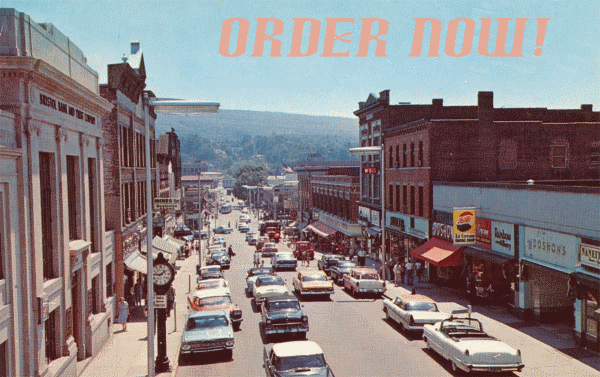 Main Street, 1960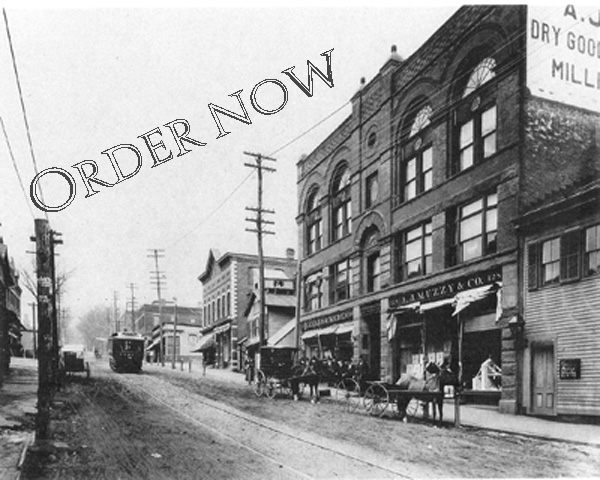 Main Street, 1890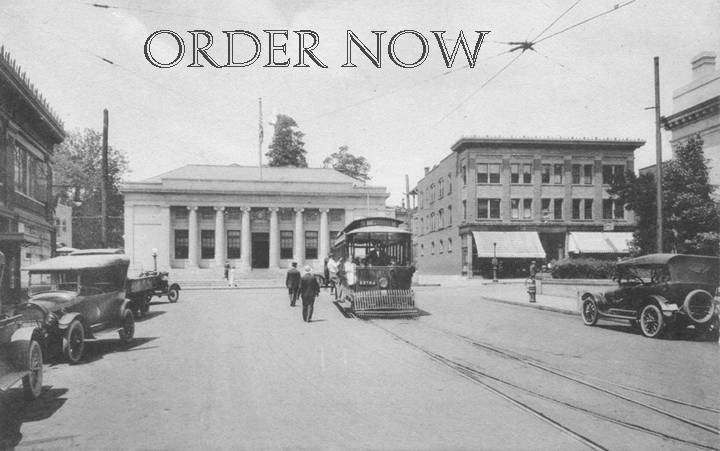 Old Post Office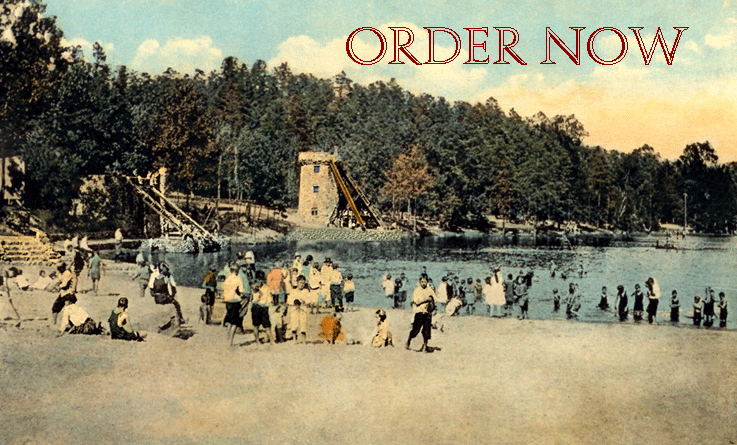 Rockwell Park
---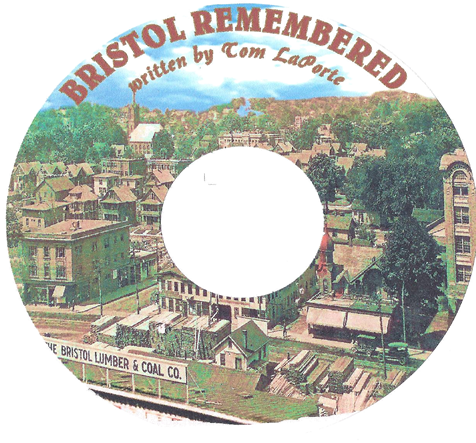 Bristol Remembered, a DVD slideshow with music
Read the History of the Library.