Attention geeks & Time Lords! Bristol Public Library will present a  Doctor Who Holiday Social leading up to the broadcast release of the annual Doctor Who Christmas Special. Join fellow Who-vians on Tuesday, December 9, at 6:30 PM for some hot cocoa and gingerbread companions, while enjoying a past Christmas Special chosen by a poll of our patrons on Facebook.  Win a trimmed Doctor Who Christmas tree or a copy of Doctor Who–The Official Annual 2015!
No charge. Please register at the library or by calling (860) 584-7787 x 2023.  Refreshments courtesy of the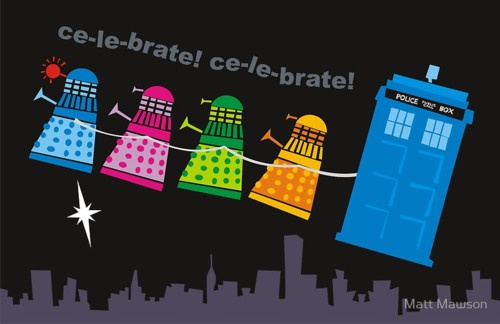 Friends of the Bristol Public Library.  Program geared for adults, aged 18+.  Who-vian garb optional!  Don't forget to find us on Facebook & vote for the Christmas episode you want to see at the social!