1.to love, to enjoy, to celebrate, to have an intense passion for.
2. to express interest in.
3. to possess a large amount of knowledge in.
4. to promote.
What is Geek the Library?
'Geek the Library' is a community-based public awareness campaign designed to highlight the vital role of public libraries in today's challenging environment and to raise awareness about the critical funding issues public libraries face.
'Geek the Library' is brought to you by OCLC and funded by a grant from the Bill & Melinda Gates Foundation. OCLC is a nonprofit library cooperative that has provided services to help libraries deliver more to their users for four decades. The Bill & Melinda Gates Foundation works to help all people lead healthy, productive lives. In the U.S., it seeks to ensure that all people – especially those with the fewest resources – have access to the opportunities they need to succeed. Bristol Public Library System also received supplemental support from The Friends of the Bristol Public Library, Inc.
This public awareness campaign will not support or oppose any candidate for public office, nor attempt to influence legislation.
Why geek?
The public library's role in building strong communities is more important than ever, especially in a tough economy. This campaign is designed to help build public awareness that libraries need community support and adequate funding in order to remain strong. More and more public libraries do not have adequate funding to continue to provide the important resources the community requires. Increased community support and funding is urgently needed to ensure that the library remains strong for everyone.
The library is more relevant than ever

. In addition to traditional services, such as books and children's programs, all libraries offer their communities Internet access and online opportunities, and educational programs such as homework help for teens and financial planning classes for adults. And for many Americans experiencing economic challenges and career needs, the library is more relevant than ever.

A community resource for free internet access

. The public library's core mission is to provide free and open access—more and more, that means access to the Internet. Over 70 percent of public libraries report that they are the only source of free public access to computers and the Internet in their communities.1

Libraries support both personal and economic development

. Public libraries can influence job creation and community expansion that supports increased property values and commercial tax revenues, as well as improved quality of life. Studies report that dollars spent on libraries provide solid economic returns to the community.

Usage is up, funding is down

. While millions of Americans enjoy the library and understand its vital role for individuals and communities, many people aren't aware of the critical funding issues libraries face. Most library funding comes from local sources and local budgets are decreasing.
How can you help?
There are many ways for you to show your support of the library:
Buy books at the Friends' book store
Donate your books or DVDs to the Friends' book store
Tell your friends and neighbors about the library
What do you geek?
We'd love to know: what do you think of the Geek the Library campaign? What do you geek? Would you like to be featured in a geek poster? Please leave us a comment below.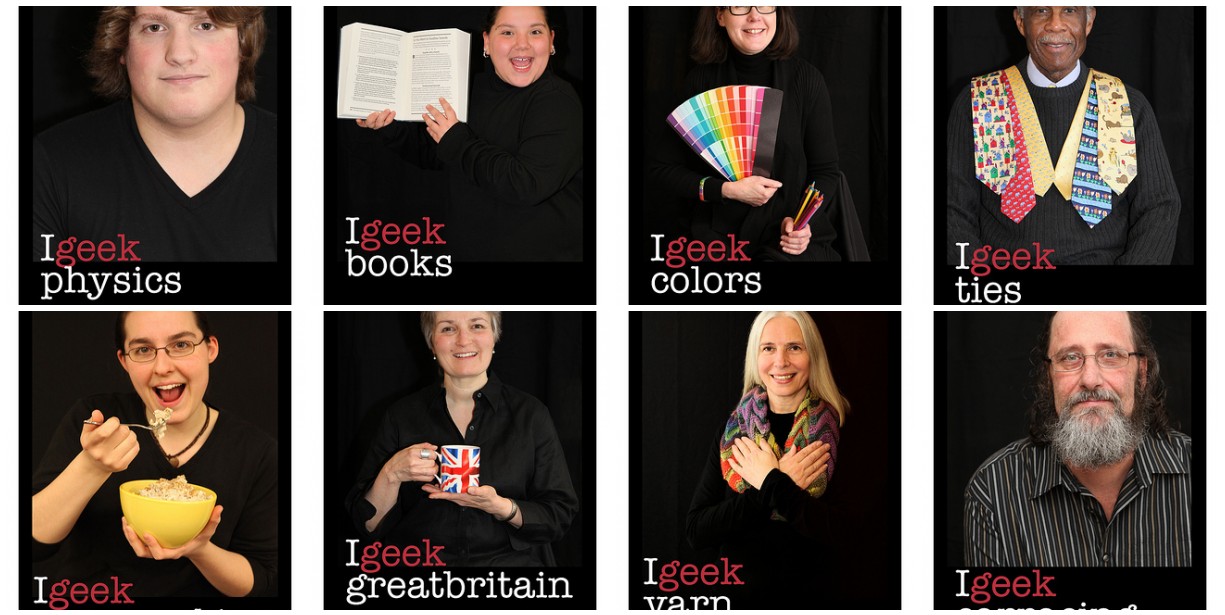 'Geek the Library,' 'Get Your Geek On,' and 'What Do You Geek?' are trademarks/service marks of OCLC Online Computer Library Center, Inc.
1 Source: American Library Association