- | Meeting Room 1 - Main Library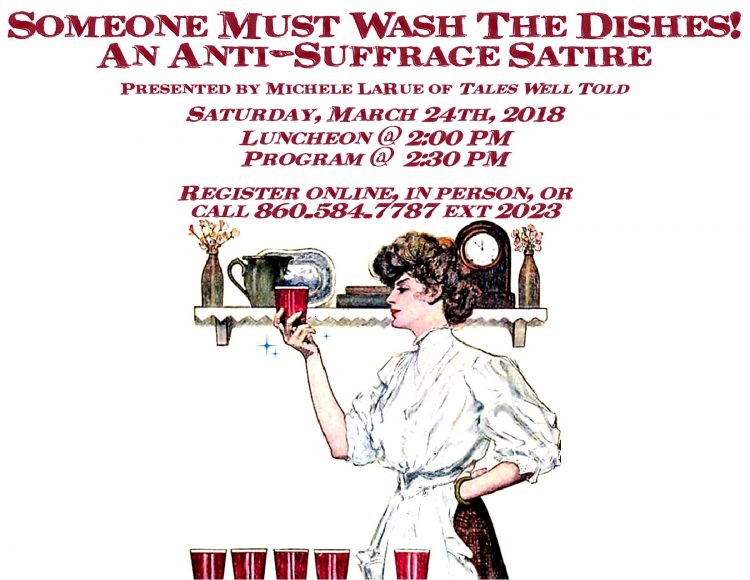 Many women fought against getting the vote, but none with more charm, prettier clothes—and less logic—than the fictional speaker in Someone Must Wash the Dishes: An Anti-Suffrage Satire.
Cheerfully single-minded, our guest speaker contradicts every point she makes as she crusades to preserve the Home and save the Nation from anarchy!
Marie Jenney Howe's satiric "An Anti-Suffrage Monologue" was published in 1913, by the National American Woman Suffrage Association (precursor of the League of Women Voters).
No charge. RSVP online, in-person, or by calling: (860) 584-7787 x 2023.
Made possible by a Memorial/Honor Wall Grant from the Friends of the Bristol Public Library.