This is an ongoing program | Manross Library
Register for our weekly preschool storytime!
Preschool-aged children, and their caregivers, are invited to partake in stories, songs and flannel-board activities that follow a weekly theme. Each session will feature a make-and-take craft.
We offer two different times for this program – morning and afternoon!
* Registration begins Tuesday, September 5th *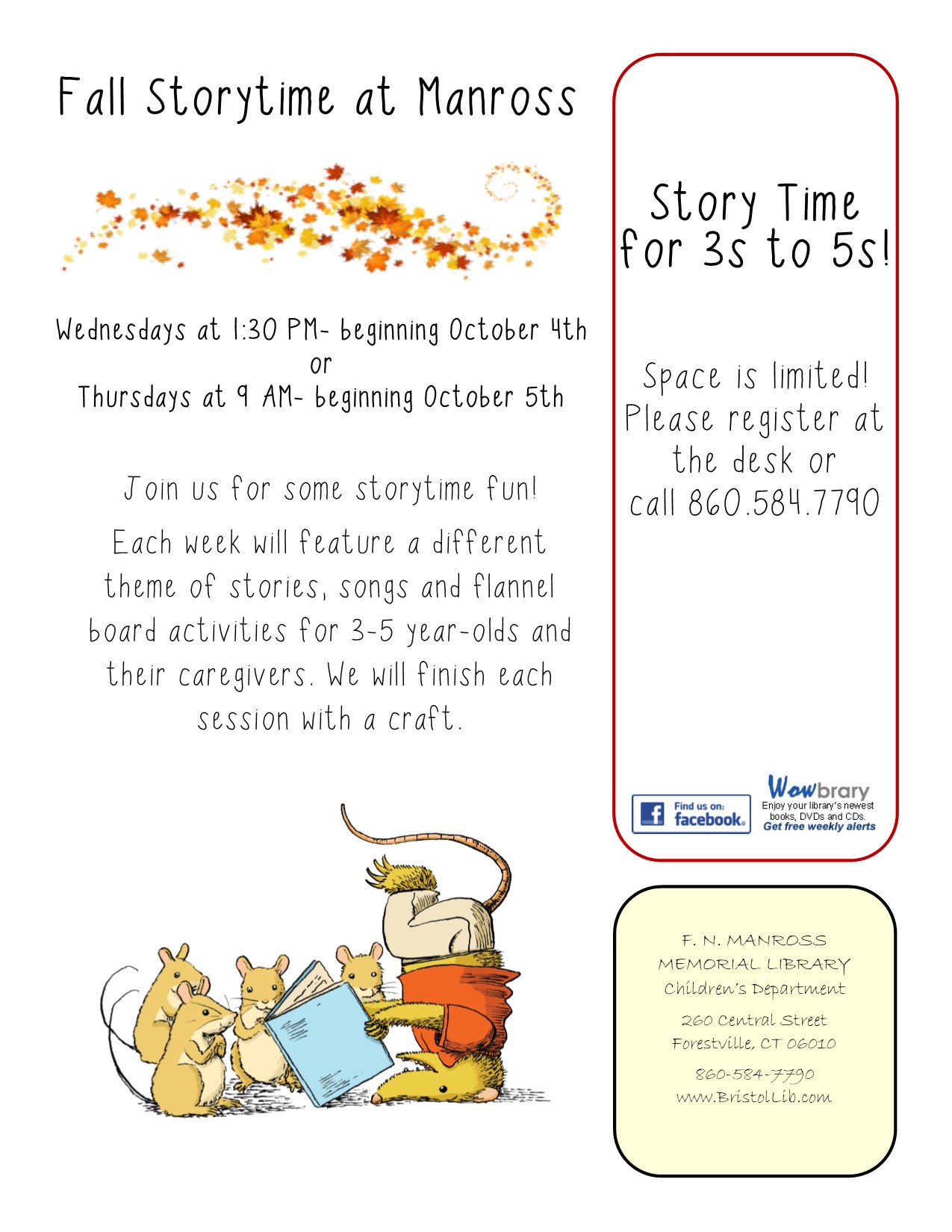 Upcoming Dates:
Wednesday, October 18, 1:30pm - 2:15pm
Wednesday, October 25, 1:30pm - 2:15pm
Wednesday, November 1, 1:30pm - 2:15pm
Wednesday, November 8, 1:30pm - 2:15pm
Wednesday, November 15, 1:30pm - 2:15pm
Wednesday, November 22, 1:30pm - 2:15pm
Wednesday, November 29, 1:30pm - 2:15pm