- | Meeting Room 1 - Main Library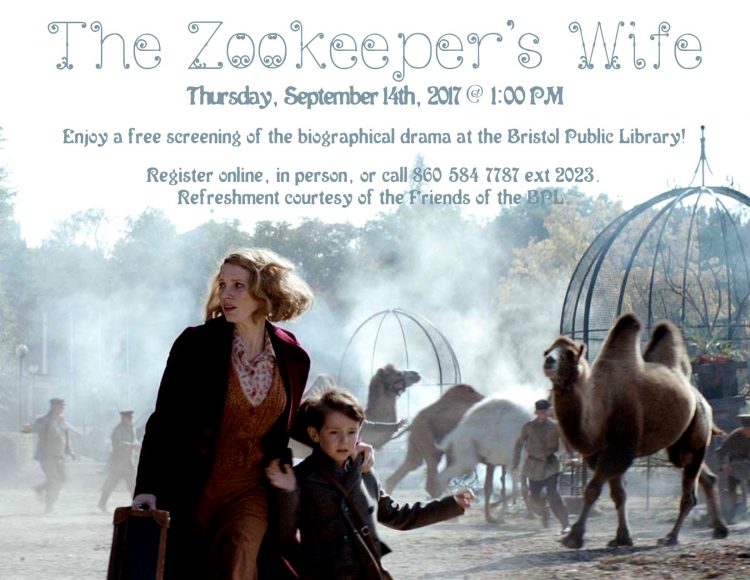 Enjoy a screening of the biographical drama depicting the life of Jan and Antonia Zabinski, keepers of the Warsaw Zoo at the time of the German invasion. (2017) (PG-13) Refreshments courtesy of the Friends of the BPL.
Free. Register online, in person, or call 860-584-7787 ext 2023.