- | Meeting Room 1 - Main Library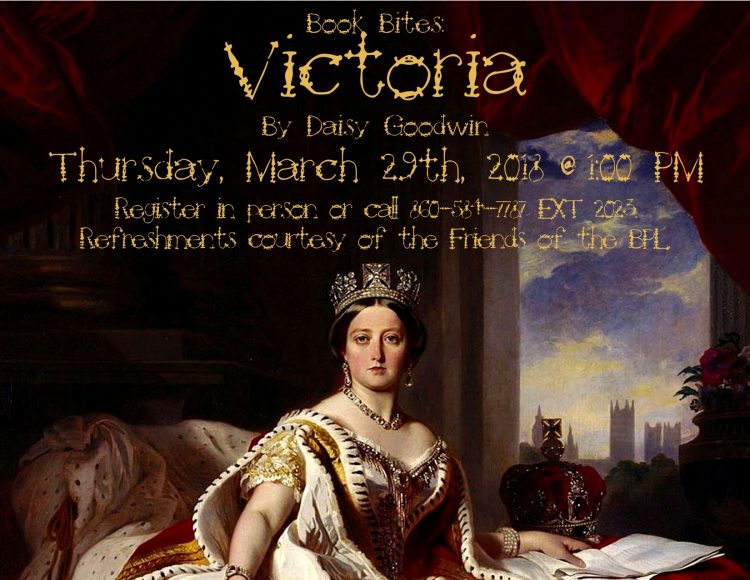 Come join us for terrific discussions around popular and classic books!
March's selection is "Victoria" by Daisy Goodwin.
Heralded by fellow author Amanda Foreman as "an absolutely captivating novel of youth, love, and the often painful transition from immaturity to adulthood," Daisy Goodwin–who also wrote the PBS Masterpiece Presentation of the same name–"breathes new life into Victoria's story."
Light refreshments will follow the discussion.
Copies of the book are available at the Circulation desk for check out.
Please register in person or call 860-584-7787 EXT 2023.