- | Meeting Room 1 - Main Library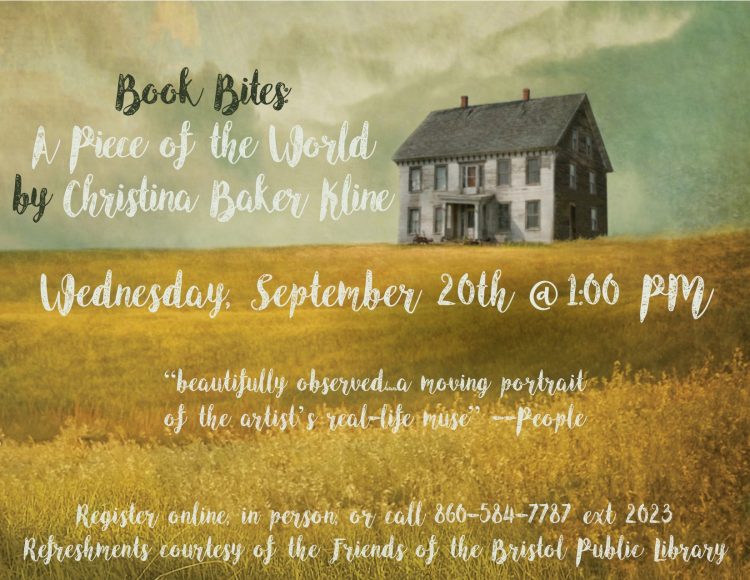 Join us for a thoughtful discussion of Christina Baker Kline's A Piece of the World!
"A Piece of the World is a story for those who want the mysterious made real."
—New York Times Book Review
Books are available for pick-up at the circulation desk.
Light refreshments served.
Please register in person or call 860-584-7787 ext 2023.