- | Meeting Room 1 - Main Library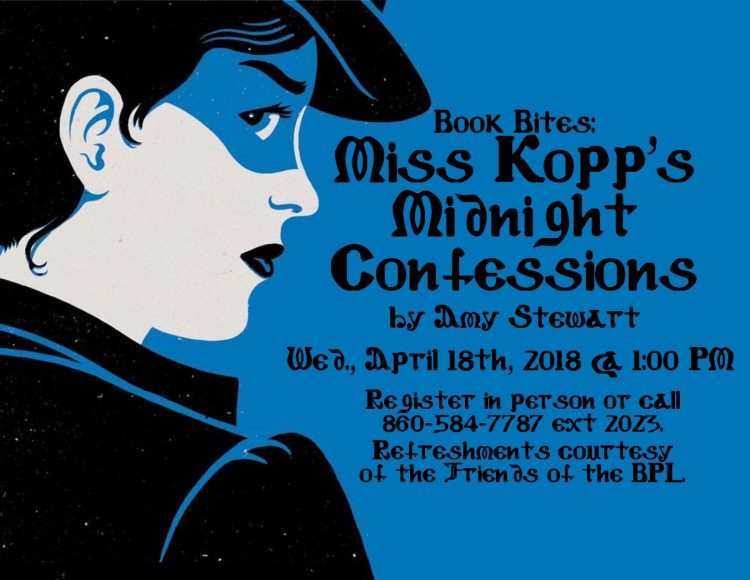 Come join us for terrific discussions around popular and classic books!
April's selection is "Miss Kopp's Midnight Confessions" by Amy Stewart.
The third entry in Stewart's bestselling Kopp Sisters series, Library Journal proclaims "Midnight Confessions" to be a "lovely addition" for fans of historical fiction or the series' previous works.
Light refreshments will follow the discussion.
Copies of the book are available at the Circulation desk for check out.
Please register in person or call 860-584-7787 EXT 2023.